Columns & Pillars Collection
NEW!
Our new two-snap column is in stock! Use it anywhere - around a steel post, 6x6 post or existing structural post. It's so easy to install.
Call us to find out more...
Alpa Outdoor Products columns and pillars come in five different colours and are common stock items ready when you need them. Add our decorative skirts to change the look of our columns. Decorative skirts can be added to the bottom, top, or both.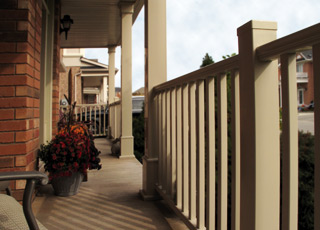 They come in 3 different heights 6"-12"-32" tall. Our columns and pillars are available in heights of 3'-0" to 12'-0" and can easily be cut on site for exact height requirements. See our installation guide to see how easy they are to install. Never paint your columns again!
Click here to see a visual step-by-step installation guide.